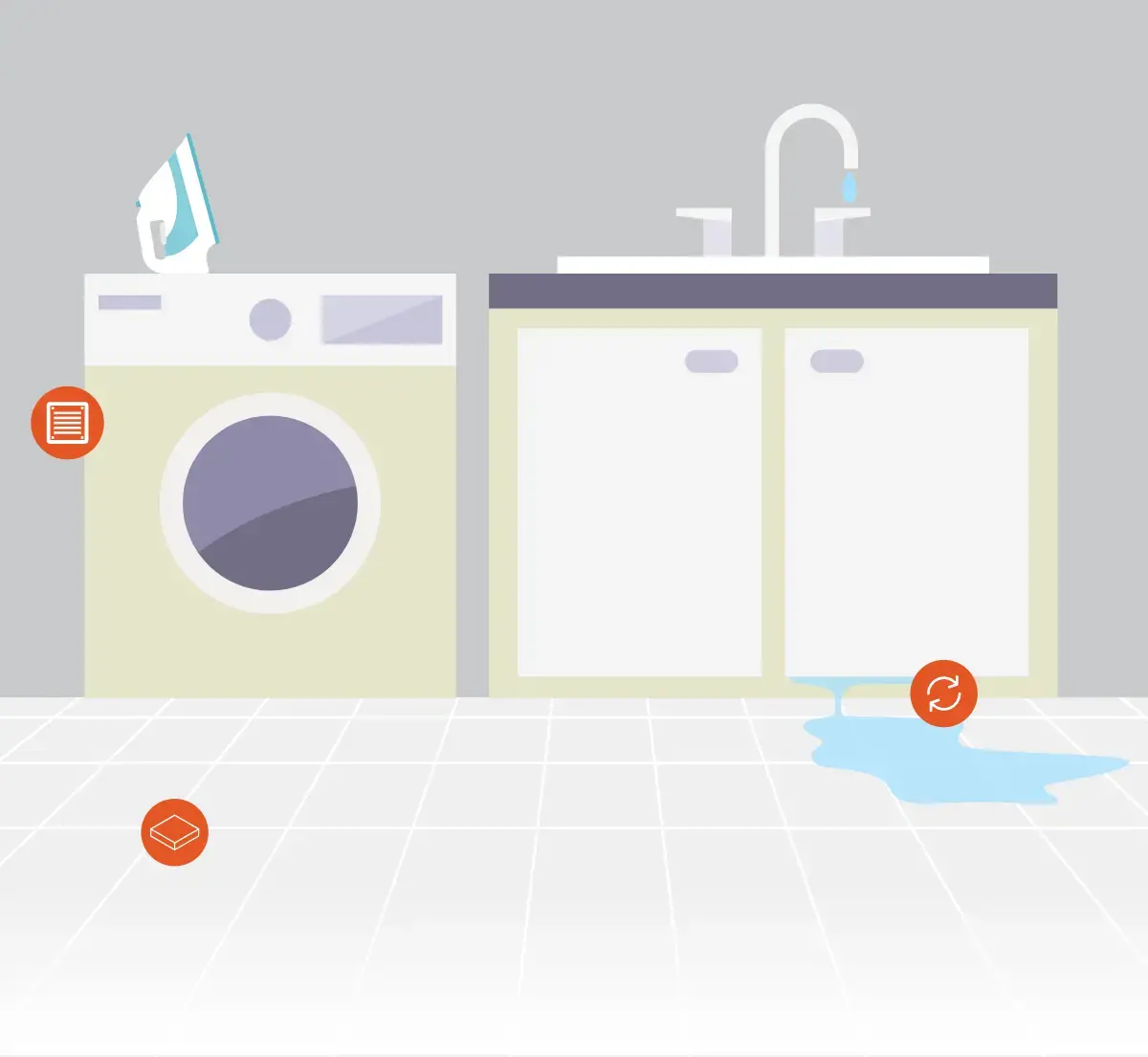 Laundry Room
Protect Your Family
Dryer vents clogged with lint are a leading cause of household fires. Regularly scheduled professional dryer vent cleaning by COIT can help protect your home and family while also improving your dryer efficiency. Faster-drying clothes means less wear and tear.
Help Is Here
When a washing machine malfunctions and burst pipes cause flooding in your laundry room, call the pros at COIT. Our restoration experts will respond quickly to extract water, dehumidify the air, dry the space, remove items and repair any damage.
Bring Back the Shine
Over time, your tile can start to look dull and grimy as contaminants build up and dirt gets trapped in the pores. COIT technicians use heat, specialized cleaning solutions, vacuum power and a high-pressure rinse to remove stubborn dirt and grime for a restored shine.