How to Get Juice Stains Out of Carpet
Read time: 3 mins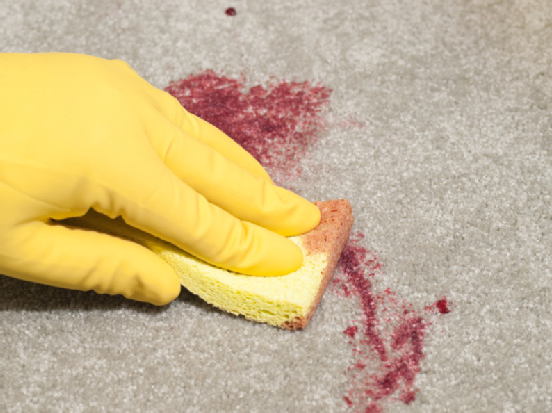 Photo: Stephani Spitzer
Are you frustrated with the irritating spots and embedded stains on your carpet from the many drinks you fumble with? Now, cleaning those areas and lifting the stains out can be as easy as dropping the drinks that caused them. So before crying or calling the experts to clean up your spilt drinks, try our handy how to get juice stains out of carpet guide!
A Juice Cleanse That Works
[seo_video-0]
Store-bought fruit juice contains a number of chemicals that are apt to stain whatever it touches ––from textiles to fingers. When there's multiple kids, multiple juice boxes, and many unexpected spills:
Blot the stain with a paper towel or clean cloth.
Mix 1/4 teaspoon carpet shampoo with 1 liter of warm water.
Apply the solution to the stain and blot repeatedly.
Rinse the stain with warm water and place a dry towel over it. Place a heavy object on top of the towel to hold it in place. Leave for a few hours, and the stain should be cleared!
If it persists:
Mix 2/3 cup water with ½ cup white vinegar. Using a spray bottle, apply the solution directly to the stain.
Flush the affected area with water and a damp paper towel. Dry the area by placing a heavy object on top for a few hours.
If the stain is still visible, moisten the stain with 3% hydrogen peroxide. Apply more dry paper towels and a weight. Let sit for one hour, and repeat as needed.