Inland Empire Sanitize & Disinfect PPC LP in Inland Empire

Zero-contact cleaning services with zero risk.
COIT's highly trained, professional technicians continue to wear masks, gloves and booties, and provide zero-contact cleaning services to protect your environment and family against COVID-19 and other viruses. Our 100% money-back satisfaction guarantee adds even more peace of mind.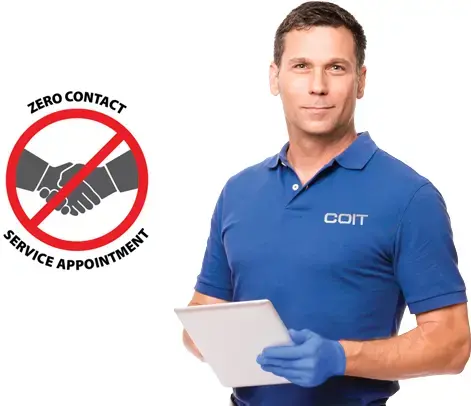 Disinfectant fogger and advanced cleaning methods to eliminate viruses.
The CDC recommends thoroughly sanitizing and disinfecting your home or business to help keep your family and occupants safe. COIT pros use the most advanced cleaning methods, including a disinfectant fogger effective against COVID-19 and other viruses, along with professional-grade cleaning solutions that disinfect and sanitize.
Carpet cleaning, upholstery and window treatment cleaning.
Viruses, bacteria and germs can linger in carpet fibers, upholstery and window treatments for weeks and even months. COIT Pros clean and sanitize deep into fibers to kill potentially harmful organisms and viruses while restoring surfaces to like-new condition.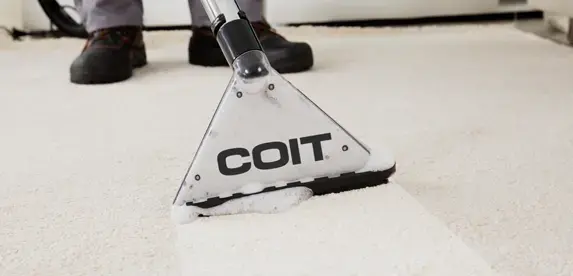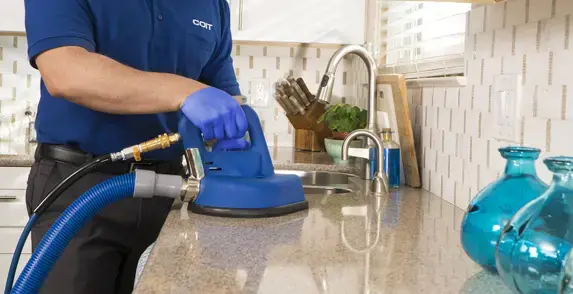 Disinfecting and sanitizing counter tops.
Germs thrive in the tiny cracks and pores of your natural stone countertops. As part of our COVID-19 and virus disinfecting services, we use laboratory-developed solutions to penetrate porous stone, then seal and polish for long-term protection and shine.
Sanitation services for your air ducts.
Over time, microorganisms and contaminants can build up in your air ducts and affect your indoor air quality — potentially making allergies and asthma worse. We'll include certified air duct cleaning as part of your complete cleaning services.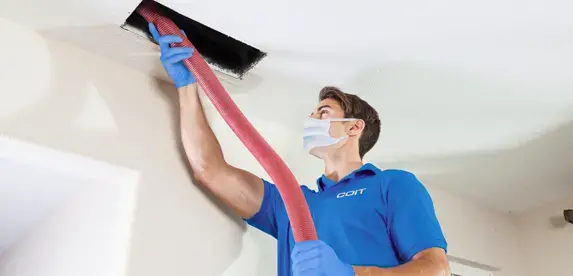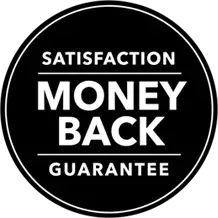 We guarantee your satisfaction when cleaning and sanitizing your home or business.
Know you're getting the best cleaning and sanitizing services backed by the industry's strongest 100%- satisfaction guarantee. If you're not completely satisfied with the results of your cleaning, we'll do what it takes to fix it.